Top beautiful accessaries, details and price in Saudi Riyals
Price:-
119 SAR 
(Including VAT)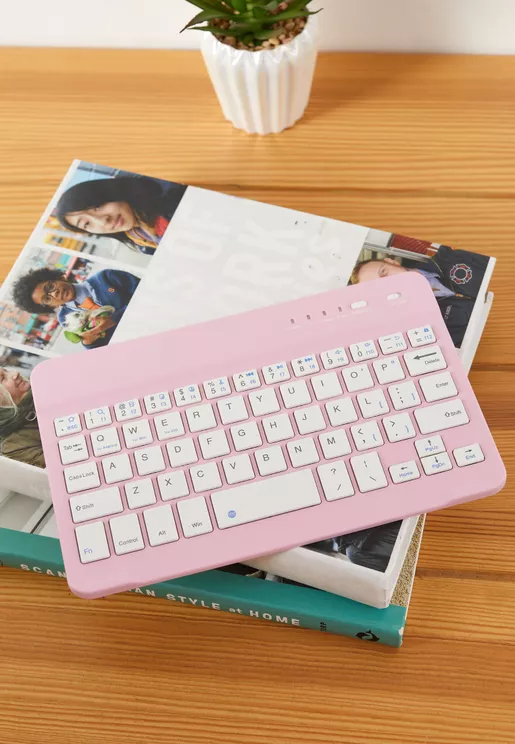 why shop Us:
 100% original brands
 Pay cash on delivery
 The exchange is free of charge
 Fast delivery
Product Description
the details
The roaming desk is your best friend! The wireless keyboard is designed to accommodate you and your constantly mobile office. Link up your phone, tablet or other smart device to access text messages and write at real speed (don't leave it for reading).
Wireless design
It works via USB
Lightweight and portable (essential for mobility)
Compatible with most wireless smart devices
On / off switch to save energy
Composition: Main: ABS
Dimensions: 20 cm wide x 12.6 cm high x 0.65 cm deep / 7.8 in x 4.9 in high x 0.25 in deep
Details and product care information
| SKU | 24424AC88EYP |
| --- | --- |
| the color | white |
| Accessory type | Electronic accessories and supplies |
| Model number from supplier | 1683840-02 |
Vlogging Tripod
60 SAR (Including VAT)
Product Description
Details and product care information
| SKU | 26608AC61TBP |
| --- | --- |
| the color | black |
| Model type | female_home_lifestyle |
| Model number from supplier | SW-VLOGTRIP |
IPhone Protective Cover – Multi Sizes
25 SAR
Product Description
Details and product care information
| SKU | 23296AC59RTP |
| --- | --- |
| the color | yellow |
| Model type | unisex_home_lifestyle |
| Accessory type | Mobile cover |
| Model number from supplier | Block Mustard iPhone Case |
Light with a phone holder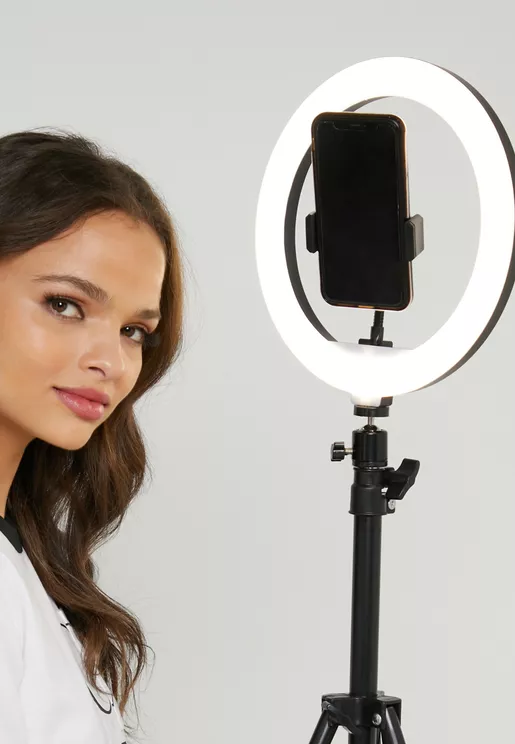 141 SAR (Including VAT)
Product Description
the details
Each lighting mode has 11 adjustable brightness levels to choose from, meeting all your needs in different conditions
Tripod Stand is adjustable and extendable from 17.5 " to 51 ", just lock it to the desired length for your preferred use
Compatible with almost all smartphones with or without case
Details and product care information
| SKU | 23296AC74IRP |
| --- | --- |
| the color | multi-colors |
| Model type | female_home_lifestyle |
| Accessory type | Mobile accessories |
| Model number from supplier | C-2206-A |
Camera 300 Instax Wide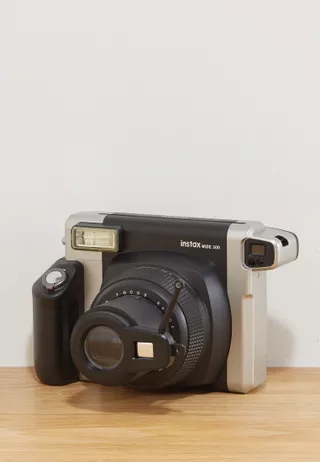 Instax Mini Camera – Stone White
711 SAR (Including VAT)
Fast delivery
More options Instax Mini Camera – Stone White
 100% original brands
 Pay cash on delivery
 The exchange is free of charge
 Fast delivery
Product Description
the details
Small size can be placed anywhere, suitable for trips and travels
Use the display screen to see the best shot and choose which photos to print
You can convert the recorded sounds into a QR code and add it to the image
You can also create funny frames for pictures
As well as using the mobile phone as a shutdown button
It only takes 12 seconds to send and print the image
Print about 100 images per shipment
Built-in internal battery
Micro SD slot (chip sold separately)
Package Contains: A Quick Camera, a Harness, a USB Cable and an Operating Instructions Booklet
Camera dimensions: 82.5 mm x 122.9 mm x 36.7 mm
Details and product care information
| SKU | 24448AC74LKP |
| --- | --- |
| the color | light gray |
| Model type | unisex_home_lifestyle |
| Accessory type | Camera |
| Model number from supplier | 101-1013-003262 |